The Blue Ridge Parkway, sometimes called "America's Favorite Drive", is the most visited parkway of America's National Park System. A drive down the Blue Ridge Parkway provides stunning, long range vistas and close-up looks at the natural and cultural history of the southern Appalachian mountains. It is designed as a drive-awhile and stop-awhile experienci so please don't be in a hurry. The speed limit on the Blue Ridge Parkway is 45mph.
Whether you travel north, south, east or west, few parts of this country compare to the natural beauty you'll find along the Blue Ridge Parkway. As it meanders through North Carolina and Virginia, and continues into the Great Smoky Mountains of Tennessee; you'll marvel at the lush hillsides, abundant wildlife, and quaint, picturesque cities and towns.
The Blue Ridge Parkway history is full of colorful characters and hard working, determined supporters. The road was not easily built, nor was the route easily determined. Several excellent Blue Ridge Parkway histories have been written and many Blue Ridge Parkway bi are available at the visitor contact centers along the Parkway.
The Blue Ridge Parkway begins at Milepost 0 between Waynesboro and Afton in Virginia and ends 469 miles away in Western North Carolina in the Great Smoky Mountains National Park.
The Blue Ridge Parkway is 469 miles of pristine beautiful mountain vistas known worldwide for its preservation, greenery, fall colors and outdoor recreation for all ages. The Blue Ridge Parkway averages 20 million visitors, tourists, and travelers per year. Visitation builds during the spring and summer and peaks in the months of October when the fall leaves changes the parkway into a beautiful kaleidoscope of colors.
There are many overlooks on the Blue Ridge Parkway, some overlooks are better than others and have great views for digital photography and video.
"Some woud wish for the pristine beauty of these tree-clad mountains unspoiled – but this is idle – there has been imposition of man on nature and this was the condition we had to work with in developing the Parkway…Your composition is one of fields and fences, lakes and streams, and hills and valleys; and your problem is that of placing your roadway in a position as best to reveal them."
– Stanley Abbott 1958 – Blue Ridge Parkway Architect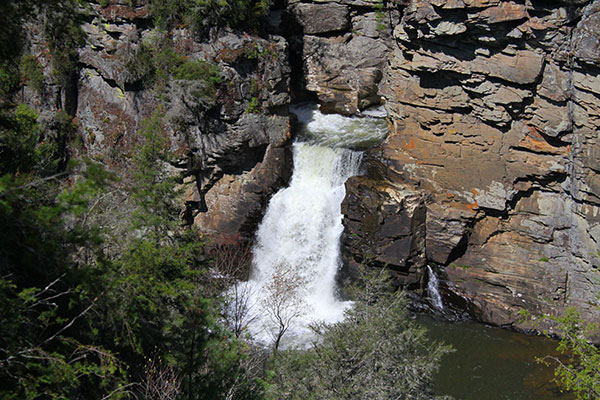 MORE BOOKINGS THAN VRBO, AIRBNB, AND TRIPADVISOR
VERY PLEASED…
My name is Annette Cates (owner) of Massanutten Springs Vacation Rental Properties along with #1 Rock Tavern River Kamp. Several years ago I received a phone call from Robert Somes introducing me to his online travel website to advertise my cabin rentals and campground by listing them on his directories for the Blue Ridge Mountains. As he explained the benefits – my interest was peaked! I have been with him since that day, since he started building his network and the many different travel websites. Now his websites produce more traffic and bookings for my cabin rental business and campground than vrbo, trip advisor, even Airbnb.  I highly recommend taking his phone call and becoming a part of his network!
"It's worth every dollar spent."
Blue Ridge Travel Network Blog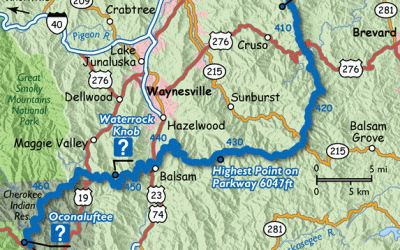 Mile Posts mark each mile of the Blue Ridge Parkway. Mile Post or (MP for short) 0 is located at the entrance to the Syline Drive in the Shenandoah National Park Va. MP 469 is located at the Cherokee Indian Reservation in The Great Smoky Mountains North Carolina Mile...
read more